Education majors should plan early for an experience abroad because not every education degree program tolerates an interruption in the sequence of professional education courses. Education majors should consider studying abroad before they are admitted to the SOE, before beginning the clusters and/or student teaching, during summers, or after their student teaching. Students should always consult an advisor in SOE before considering a study abroad experience. Classes from IU-administered and co-sponsored programs with established IU equivalencies are the easiest to incorporate into an Education degree.
Undistributed course work must be reviewed by the SOE's Academic Standards Committee; in addition to a syllabus and course description, the faculty committee may require samples of coursework and an evaluation by the academic department in which you seek credit.
Education majors can also consider a student teaching experience abroad through the SOE's Global Gateway for Teachers.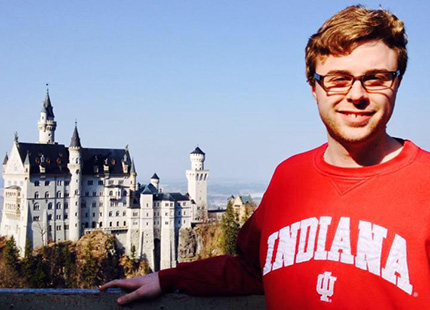 "I would encourage students to go abroad for as long as they are able to. I'm happy I decided to go for a year instead of just the semester. It was a challenge, but it was definitely the most enjoyable and influential year of my collegiate career!"

Matthew Hurley, Freiburg